How to take Sun Chlorella Tablets
Start with 5 tablets per day, and build up gradually to the recommended serving of 15 or more per day. May be taken all at once or in smaller amounts as desired.
How to take Sun Wakasa Gold
Consume 15ml as a daily serving on an empty stomach, first thing in the morning.

Drink as supplied or dilute with one cup of water or juice. Shake well before use and refrigerate after opening.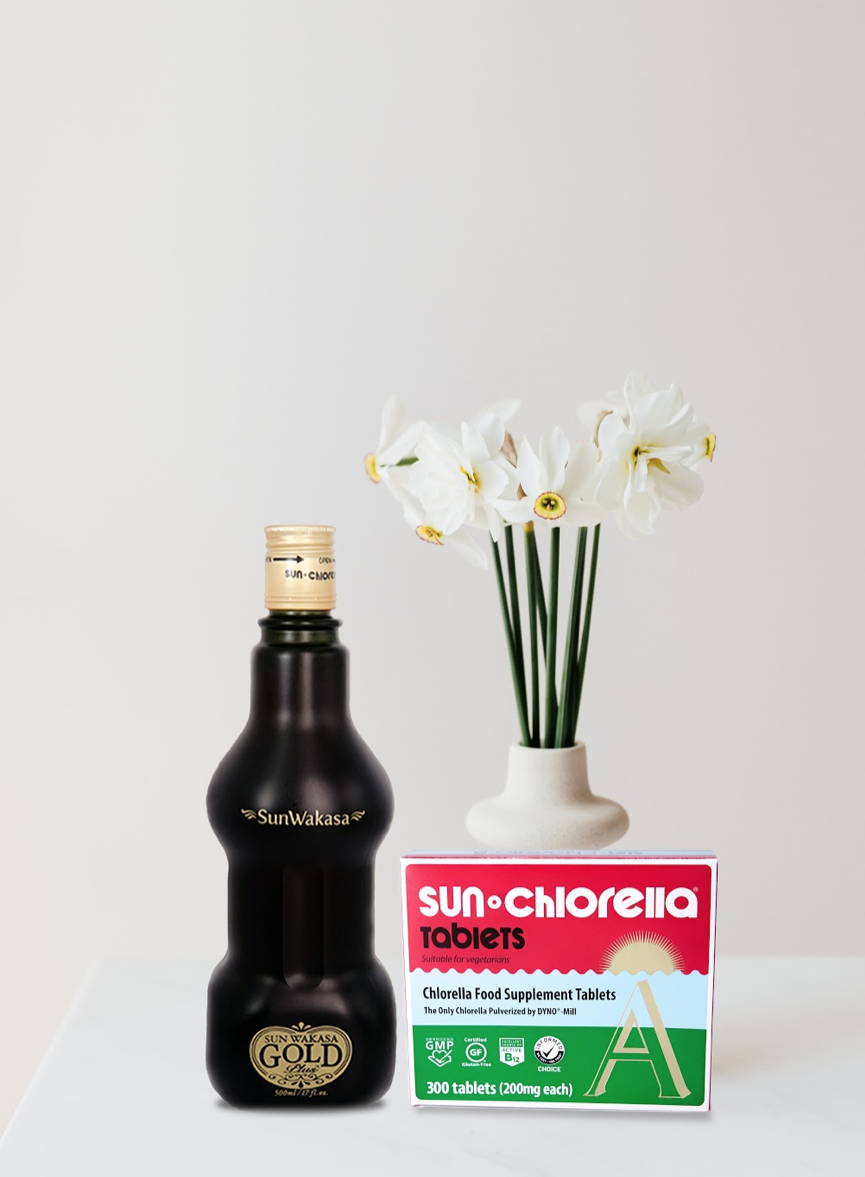 Rejuvenate Bundle - Sun Chlorella 'A' + Sun Wakasa Gold Plus
The Rejuvenate bundle is a perfect combination to equip you and your family with the highest quality nutrients.
Sun Chlorella nature's perfect superfood, will enhance and benefit your immune system.
The power of Sun Chlorella 'A' and Sun Wakasa Gold Plus work in synergy to repair and protect, giving your body vital nutrients and the building blocks of DNA.
Antioxidants to rid free radicals and toxins

Reduce recovery time post workout
Enhancing the immune system

Repair and regenerate cells and muscle tissue
You're bound to have a few questions
Find out all you need to know about our Sun Chlorella products or ask your own question below.
Why should I choose Sun Chlorella over other brands?
Not all chlorella's are created equal. With Sun Chlorella's DYNO®-Mill pulverisation process, our chlorella tablets are the most easily digestible on the market, allowing you to get the maximum benefit possible from your chlorella supplementation
Are there any known contraindications with chlorella?
Sun Chlorella 'A' is a green vegetable like most leafy green, it contains a small amount of vitamin K. Always consult with your doctor or pharmacist before consuming.
I've never heard of Sun Chlorella before, is it a new company?
In December 2020, Sun Chlorella celebrated its 51st birthday!
So for over 50 years, people all over the world have been enjoying the benefits of Sun Chlorella.
Health Advice, Recipes & more