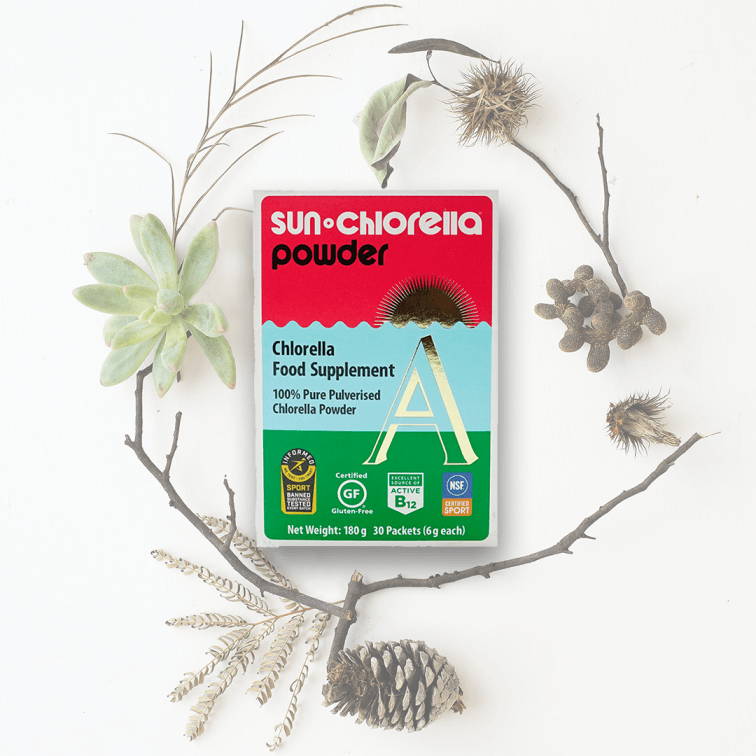 Sun Chlorella 'A' Powder offers wholefood nutrition in convenient sachets - perfect when on the go or off to the gym. It can be mixed with water, included in a smoothie, easily dissolved in sports shaker bottles or added to food. It is a great way to improve your daily nutrient intake.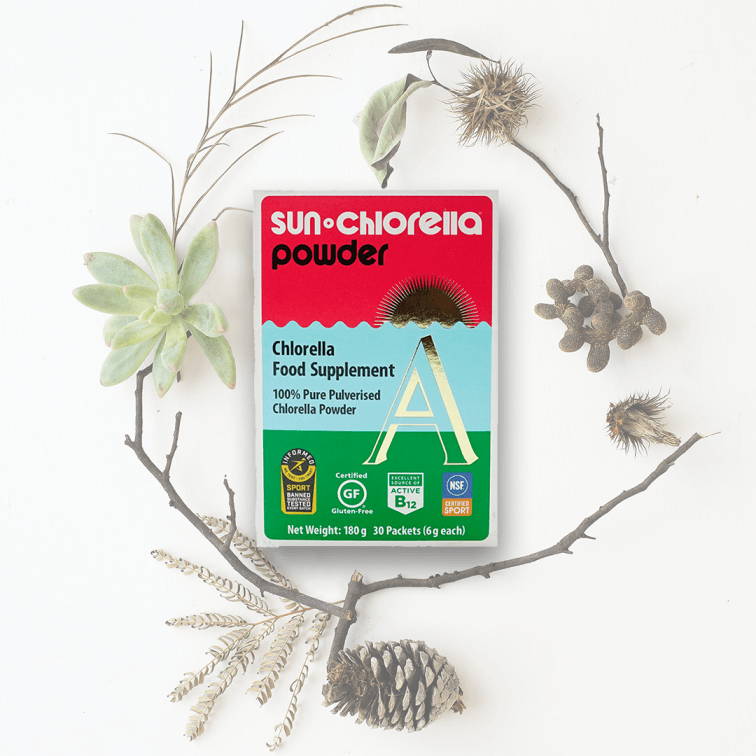 Omega-3s improve numerous heart disease risk
factors.
These fatty acids can reduce the production of molecules and substances linked to inflammation, such as inflammatory eicosanoids and cytokines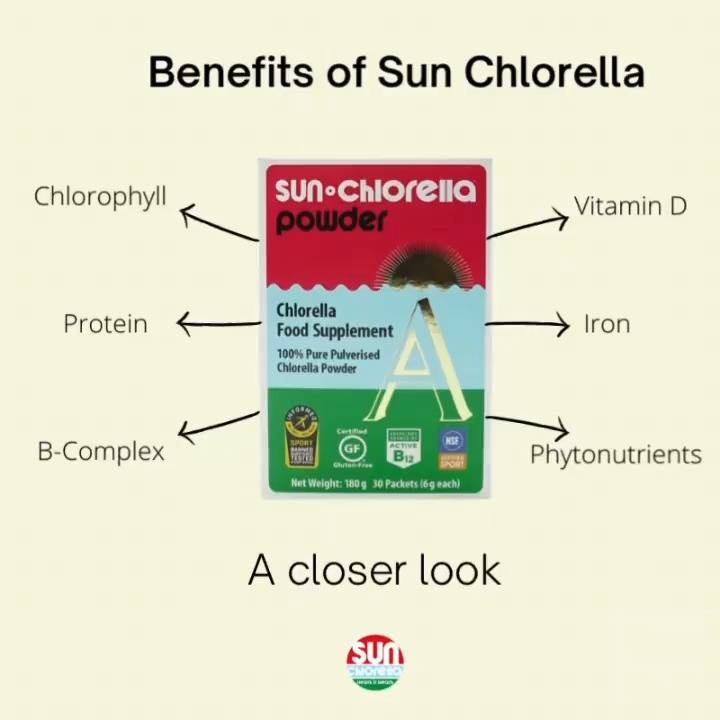 Our products provide vitamin A, B, C, D... and micronutrients essential for good health.
There are three types of omega-3 fatty acids: ALA, EPA and DHA. Of the three, EPA appears to be the best at fighting depression
4.8 Stars from over 2,000+ Customers
"My cosmetologist advised me to work on detoxing my body. I was advised to take a quarter packet of sun chlorella powder twice a day. After 5 days, my acne began drying up, and by the end of the second week, my skin was free from bumps. I have managed to keep the acne away"

"Haven't been getting the vitamins and nutrients I needed as I near 50. Have made chlorella powder a morning ritual and feel great. Even asked a registered nutritionist to rate the product, and she was surprised at how natural the ingredients were. Thank you for exceptional customer service too!"
"Sun Chlorella is something I can't be without as it keeps me in form following diagnosis of fibromyalgia almost 13 years ago. I have been buying the tablets for about 10 years and they doing wonders"

I have been looking for this flavor online for like ever and I am so happy that I found it finally! I'm so in love with this,
it really is a great tasting water, super fast shipping. Thanks.
Frequently Asked Questions
Need Help? We've got you covered!
You can place an order via any of the following methods: We are pleased to offer fast and secure online ordering. Simply search for your product and click add to cart. Create a login to save your information for future purchases, or checkout as a guest.
What information do I need to provide to make an order?
In order to process your order we require the following information:
Your shipping, order information & billing address.

Phone number & email address for order confirmation and invoice.
Payment method – please provide a credit card number to complete your order.
Should I expect delays when ordering?
With the help of extensive contingency planning, our supply operations have recovered well. At the moment we can deliver all products within the communicated lead times.
Why is Chlorella called a Superfood?
Chlorella is an abundant source of the antioxidant vitamin A (beta-carotene), one of the most powerful antioxidant vitamins. It is a good source of vitamin D, Active vitamin B12 and iron, and even contains small amounts of magnesium, B2, B6, niacin, folate and phosphorus.
What makes Sun Chlorella different to other chlorella?
Sun Chlorella is the only chlorella that is pulverised by using a unique patented method called DYNO®-Mill. This remarkable technology liberates the nutrients in chlorella, whilst breaking up the indigestible chlorella cell wall without the need for excessive heat or chemicals.
What exactly is chlorella and why do I need it?
Chlorella is a single-celled, freshwater green algae often referred to as  'The King of Superfoods'!
Bursting with nutrients, chlorella contains vitamins, minerals, and more chlorophyll than most plant foods. One serving of chlorella contains an equivalent amount of chlorophyll as about 2-2.5 cups of spinach or kale.
Chlorella is also one of the only known plant sources of bio-available vitamin B12– great for those who follow a vegan or vegetarian diet.
Follow us on @sunchlorellauk and use the hashtag #chlorella to be featured